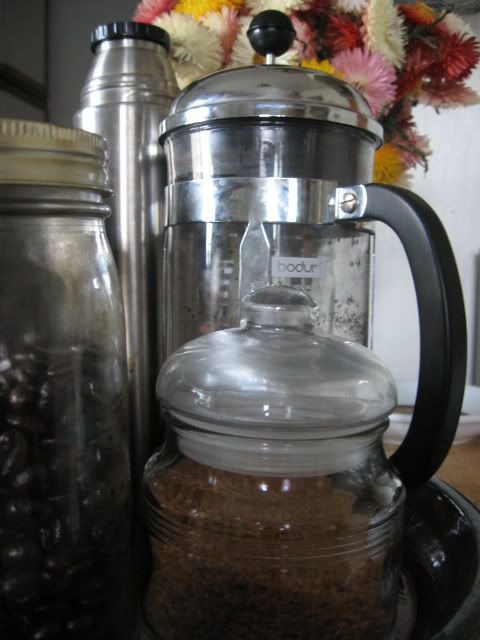 the lonely brew station



Today marks 14 days without coffee.
I didn't quit.
I just ran out of vanilla creamer.
I didn't make it to the market for a couple of days.
When I got there, they didn't have any.
I have not been without caffeine, just sans coffee.
Instead I have been drinking some fabulous teas.
Fancy oolongs, greens, hand tied jasmines, some flavored blends, genmai cha (green w/toasted rice).
Just today, I revived my passion for a hearty cup of chai.
I had been thinking about switching to decaf for months.
Coffee does not
create
anxiety (my life does that all on it's own).
But I began to notice that coffee was definitely
fueling
the anxiety.
The anxious symptoms were predictably appearing about 30 mins after a cup o'joe.
Here I am, two weeks later.
Not decaffeinated.
Just decoffeenated.
A couple of sluggish days and only one headache.
I feel better.
I wonder what would happen if I cut out
all
the caffeine.
It wouldn't be the first time in my life I've done that.
But I miss vanilla creamer.